Debbie Reber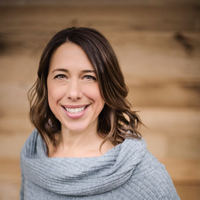 Debbie Reber is a parenting activist, New York Times best selling author, and founder of TiLT Parenting. TiLT is a website, top podcast, and global community for parents raising neurologically atypical children. Prior to launching TiLT, she was a teen girl authority and worked in children's television. After living in Amsterdam for the past five years, Debbie, her husband, and 14-year-old 'differently wired' son are returning to the US at the end of this year.
What is the Big X you are going to address in your talk and why should we be excited?
"Treating neurologically atypical children as outliers and kids with disorders in need of fixing doesn't just hurt these kids—it's putting the future of society at risk."
What is the best idea worth sharing you came across the past 10 years?
"Alfie Kohn's work on how prioritising compliance and "good behavior" in kids through praise, rewards, and punishments actually results in less motivated, self-actualised adults, has completely changed the way I parent (and I tell everyone about it)."