Timon Krause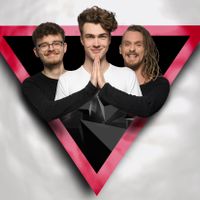 Timon Krause was born in Germany, trained in New Zealand and is now based in Amsterdam. He studied theatre at the Paul van Vliet Academy and is currently studying for his Master of Philosophy in Leiden. Timon published his first book on mind reading at the age of 16. He is the current holder of the title 'Best European Mentalist' and the youngest mind reader to ever have been awarded this title. Currently, Timon is touring the Netherlands with Henning Neidhardt and Kevin Wolf. Together, they perform their show "MINDGAMES" – a mix of mind reading, music and live hypnosis.
What does the Big X mean to you?
"I consider The Big X to be the incarnation of a mindset of truthfulness and fact-centric sharing of knowledge in a time where opinions and and what we would like the world to be threaten to overshadow that which is.
What is the best idea worth sharing you came across the past 10 years?
"The best idea worth sharing I have come across the past 10 years is this: even though humans greatly differ from each other in the details, we are very much alike looking at the greater picture. Our minds work the same way and our behaviour is based on the same underlying principles, no matter who we are or where we are from. Understanding this allows us to communicate more effectively and connect to each other efficiently. (Coincidentally, it also enables me to do the things I do as a mindreader :) )"