Jorge Mañes Rubio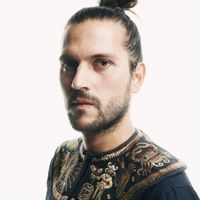 Jorge Mañes Rubio graduated in Design Products from the Royal College of Art London in 2010. In 2015 he received the S&R Foundation Washington Award and in 2018 he became a TED Senior Fellow. He's also member of the Advanced Concepts Team at the European Space Agency. Jorge has an "indefatigable desire to travel beyond the usual scopes of design". Following ESA's suggestions on a concept for a human lunar colony built on international cooperation, he developed the "Moon Temple"; a place serving the spiritual and cultural needs of humans living on the moon. As an artist, Rubio has been a guest lecturer at several international conferences and his work is regularly exhibited in galleries, museums and art centres worldwide.

What is the Big X you are going to address in your talk and why should we be excited?
"The future colonisation of celestial bodies and the opportunity it represents for humanity to do things differently."

What is the best idea worth sharing you came across the past 10 years?
"There's never too much art in this world."