Daniël Martens & Jet Kragt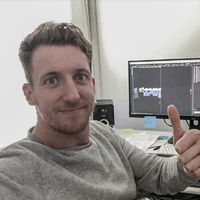 Although Jet & Daniël both have a very different background, they collaborate wonderfully well on the products they make. The combined makership is the sum of the complementaries and the differences they each bring to the table, without ever losing their identity or personal advocacy. MAKE-F.C., the Amsterdam-based company they founded, funnels their desire to really make. In the true sense of the word.
Jet Kragt
Jet Kragt is an actress, theatermaker and film-director. Her understanding of human emotions as a result of studies in psychology and acting fuel her passion for searching for the full understanding of her surroundings. This is the core strength of her makership. It reflects in the worlds she creates in film, theater and documentaries.
Daniël Martens
Daniël Martens is an emmy-nominated film and documentary-maker. Beginning as a director for TV, he soon discovered his love for stories in photography, films & documentaries. He is known to be taking a thorough interest in his subjects through extensive research. These newfound worlds and perspectives that enrich him as a human being and a filmmaker. This sincere interest for his subjects is reflected through his works.
What does The Big X mean to you?
"To me, the BIG X is about inspiration. TED started with an idea, brilliant in its simplicity. The idea of sharing. So now, globally, people are literally standing up, taking to the stage, to show their version of something of a truth to everybody else. It's like they are saying: "Here, this is for you. It works. It's good. It's nice, fun, inspiring. And therefore, it's pure."
The BIG X, TED and all it's X's. Together, they represent the bright side of humanity." (Daniël Martens)
What is the best idea worth sharing you came across the past 10 years?
"From emotionally crippled to loving personality" - George Vaillant during TEDxAmsterdam 2014"