Erik Jumelet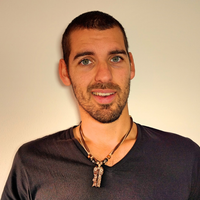 Erik Jumelet is a Dutch therapist in the mental healthcare field (specialised in burnout, rehabilitation and mindfulness) and filmmaker. He also is the owner of video production company "Bijzonder!": "As a hobby I started a film series. It is called 'Bijzonder!'
He says: "The film series is about the fact that everybody has different jobs and different hobbies and therefore comes to places where nobody else comes. A unique view in someone's world, combined with an interview, 'what do you like so much about this world?' My hobby kept on growing and people started to ask me for professional productions."
Now Erik is looking for ways to combine his passions – modernising the mental health care system with modern media. "I think there is too little attention for preventive therapy, making sure people do not have to become ill. I want to use my knowledge as a therapist to keep people healthy, and use modern media as a way to reach a bigger audience than an average therapist."
For the 10 years anniversary of TEDxAmsterdam he made a documentary called: "The story behind 10 years of ideas worth spreading".
What does The Big X mean to you?
"Because of the Big X, TEDxAmsterdam was looking for filmmakers, to capture the story of ten years of TEDx. TEDx helped me make a career switch (or a career expansion); helped me start and grow as a filmmaker. Now the Big X gives me a chance to give something back to TEDx. I am now able to make a video for them, which makes a beautiful circle."
What is the best idea worth sharing you came across the past 10 years?
"Brene Brown - her TED talk about vulnerability was the most inspiring story I've heard. Her view on vulnerability helped me a lot in life. As a matter of fact, it helped me start my video series. As a child I was always making videos, but that stopped in high school. As a therapist I wanted to pick that up again, but I could not find the courage. Something was always holding me back. Her video inspired me to take the step. To show myself and my creative outburst / works with the world. The series brought me so much! I love the creative process of capturing a story. It brings me to a lot of wonderful places. I hear the most inspiring stories and meet amazing people. And because I capture and share these stories, I get to spread all those beautiful stories with a big audience, which feels great!"