Rachelle Meyer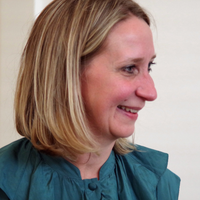 Amsterdam based Rachelle Meyer was born in the state of Texas and spent most of her childhood with her nose in a book. Reading became the wellspring for her continuing passions in life: drawing, storytelling and traveling. She graduated with a degree in Studio Art from the University of Texas at Austin before working in New York City as a graphic artist. As an illustrator, she specialises in children's books and narrative interpretation. Her talents have been used for contemporary best-selling authors such as Dave Eggers (A Heartbreaking Work of Staggering Genius), Audrey Niffenegger (The Time Traveler's Wife) and Nick Ortner (The Tapping Solution). As an artist, she successfully funded a Kickstarter project in May 2018 called Faces on the Ferry, with plans to stage it as an art installation in the spring of 2019. She also writes and illustrates her own picture books and graphic novels. Rachelle is the co-founder of a creative collective called Therewise Enterprises, which produces artfully crafted books, limited-edition prints, and creatively generated digital content.
What does The Big X mean to you?
"I'm a devoted listener of the TED Radio Hour podcast, so having the opportunity to share my work with others in the TED networks is an honor, a privilege, and a thrill for me. I look forward to being in a live environment with other TED presenters and devotees and soaking up all the knowledge and good vibes."
What is the best idea worth sharing you came across the past 10 years?
"The wisdom I've gathered from listening to others and from my own personal experience can currently be summed up by these two sentences. "Be fierce and tenacious with your ideals and goals. When presented with human frailty or conflict, err on the side of kindness.""