Jorne Langelaan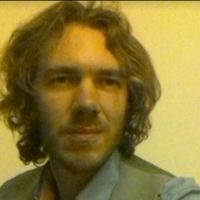 Capt. Jorne Langelaan, is the founder of EcoClipper. He first went to sea as a ship's boy on board of a motor cargo ship that belonged to his uncle. During the nineties of last century he worked on several large sailing vessels. These experiences inspired him to acquire his master's certificate at the Enkhuizen Maritime College, for coastal vessels, ocean-going vessels and cargo sailing vessels. In 2007 he was one of the founders of Fairtransport, of which he is still one of the major shareholders. In addition to his masters degree, he holds a certificate of the Dutch Ship brokers, which covers maritime economics. He is regarded as a specialist of sustainable logistics.
What is the Big X you are going to address in your talk and why should we be excited?
"EcoClipper is the future of logistics! We should be excited because this is progress in logistics that will make the transport of goods and long distance travel emission-free."
What is the best idea worth sharing you came across the past 10 years?
"It has been shown on a small scale, that the technical feasibility is there to use wind-powered sailing vessels, to transport everything that needs to be transported; emission-free. As long as everything that can be sourced locally will be sourced locally. Now the time is there for scaling up."
Past TEDxAmsterdam talk: