Pep Rosenfeld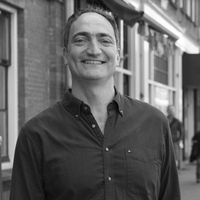 Pep Rosenfeld is Co-Founder and Director of Content for Boom Chicago for Business. He is a high level event host & facilitator, writer, stand-up comedian, public speaker and coach. Pep's passion is using comedy to make hard-to-communicate messages land and stick. In 2011 he gave a TEDx Amsterdam talk: "Fight, Flight or Make Your Opponent Laugh". Pep hosted TEDx Amsterdam in 2010 and TEDxBinnenhof in 2012. Now he hosts events like The Next Web Conference and The Nordic Business Forum, and he got the chance to make Barack Obama laugh at the latter. He was nominated for an Emmy for his writing on America's long-running television show, Saturday Night Live.
What does The Big X mean to you?
"Shame on TEDx for following the lead of Apple. iPhone X, TEDxX... I see you TEDx."
What is the best idea worth sharing you came across the past 10 years?
"Humor makes business better and laughter connects people in a powerful way. Also the North-South Line was worth the wait."