Maurice Mikkers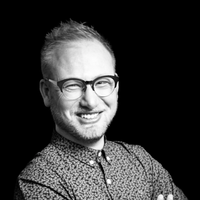 After finishing high school in 2003, it seemed natural for Maurice Mikkers to abide his caring ways and pursue a career in which he could help people through laboratory research. After his internships at the National Institute for Public Health and the Environment (RIVM) in the Toxicology and Parasitology departments, he graduated in 2007 and became a licensed Medical Laboratory Analyst.
Maurice then studied Interactive Media Design ( I/M/D) at the Royal Art Academy in The Hague (KABK) and graduated (Bachelor of Design) best in class in 2011, with a product and service called Photodispatch. Photodispatch provides an interactive streamlined workflow for visual storytelling on any (online) medium. At the same time, Mikkers had started to work as a photographer, and besides commercial work, he started to work on Micrograph Stories in 2015. This project is focused on creating awareness around daily consumed products by enlarging them underneath a microscope, which then led to the creation of his most known work, "Imaginarium of Tears".
What is the best idea worth sharing you came across the past 10 years?
"This is a really hard question, since I think there is not one idea that is the best. Sharing all ideas is a must since all these ideas will just be like sublime messaging. Meaning everything you hear and see will at some point be of great value if you are working on something else yourself. This can then be the missing link, knowledge, inspiration, drive to change your idea into something that was not ready or complete before. This might sound cliché, but I believe that often big ideas have formed in this way."
Past TEDxAmsterdam talk