Simon Anholt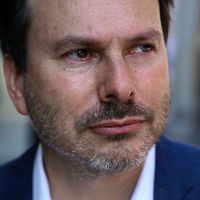 Simon Anholt is, together with Madeline Hung, co-founder of the Good Country – a new country whose national interest is the international interest. Its citizens come from almost every country on earth. Simon also publishes the Good Country Index, a survey that ranks countries on their contribution to humanity and the planet. Simon previously worked as an advisor to the presidents, prime ministers and governments of 55 countries for over twenty years, helping them to engage more imaginatively and effectively with the international community.
What is the Big X you are going to address in your talk and why should we be excited?
"The ONE thing that links climate change, migration, terrorism, conflict, poverty and pandemics – and how we're fixing it."
What is the best idea worth sharing you came across the past 10 years?
"The Good Country – a new country designed to make the world work better."
Past TEDxAmsterdam talk: