Marian Spier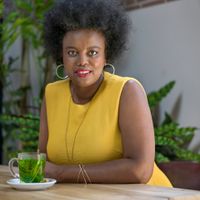 Marian Spier is a business professional, entrepreneur, and strategy consultant. She is specialised in international strategic partnerships and branded experiences, and is a manager and lecturer at the University of Applied Sciences Amsterdam. In 2012 she started consulting and has built a diverse portfolio of clients. She also serves as mentor in business skills, branding, and communication for young female entrepreneurs around the world and founded the first Female Startup Award in the Netherlands. Marian also acts as an advisor and board member of several non-profit organisations. In 2013 and again in 2017, she was named one of the inspiring fifty women in technology in the Netherlands. Last year she was named the inspiring woman in art, media, design and culture in the Netherlands and this year she won the EU Business Angel Award, commissioned by the European Union.
What does The Big X mean to you?
"Big IDEAS!"
What is the best idea worth sharing you came across the past 10 years?
"The TED talk called: A kinder, gentler philosophy of success, by Alain de Botton. Is success always earned? Is failure? It is all relative I think."