Jim Stolze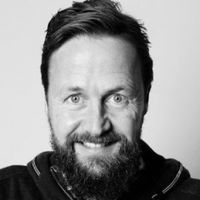 Jim Stolze is the founder of TEDxAmsterdam. From 2009 to 2016 he was not only our host, but also one of the twelve TED ambassadors worldwide, pioneering the TEDx format in Europe, the Middle East and the Caribbean. In 2016 he decided to hand over the reins and start a new adventure. With two co-founders he launched Aigency, an agency exclusively working in the field of artificial intelligence.
What does The Big X mean to you?
"When I started TEDxAmsterdam I had no idea that it would still be relevant ten years later! At first we thought that it would be a 'one time only' thing. But quickly it became obvious that TEDx was bringing something to the Netherlands that people had been longing for. The reason that it still delivers on this promise is because of the incredible volunteers who work behind the scenes. They are the real Big X in my opinion."
What is the best idea worth sharing you came across the past 10 years?
"Ever since I saw him on stage, I've been a big fan of Benjamin Zander. In his TEDtalk you can find great wisdom when it comes to being a leader (and/or a parent). As a conductor he speaks about awakening the possibilities in yourself and others "Who am I being that my player's eyes are not shining?" I try to watch it at least two times a year."